Legal News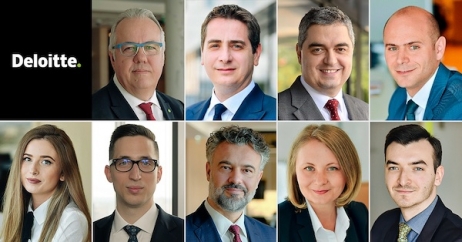 October 06, 2021 09:42
A multi-disciplinary team made of experts from Deloitte Romania's Financial Advisory practice and from Reff & Associates | Deloitte Legal provided assistance to Chimcomplex in obtaining the EUR 90 million funding for refinancing existing loan
more »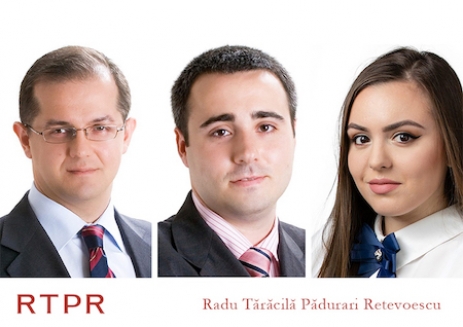 August 30, 2021 11:10
RTPR has assisted Rodbun Grup SA in relation to a syndicated loan in amount of RON 278 million to cover regular capital needs as well as to support development plans of the group. The financing was granted by a syndicate of banks made of Banca Come
more »

August 17, 2021 11:38
Wolf Theiss' Corporate/M&A and Technology, Media and Telecommunications (TMT) teams led by Partner Ileana Glodeanu, provided legal assistance to the founders of AMC RO Studio from the LoI stage until the successful closing. Following thi...
more »

July 14, 2021 17:59
The Competition Council has started an extensive analysis on the construction materials market in the context of the signals regarding the increase of product prices, both on the Romanian market, but also at international level. "Although, during...
more »

June 24, 2021 09:56
Wolf Theiss assisted VISMA AS, the Nordic leader in the IT&C industry, for the acquisition of the Romanian company Digital Keez S.R.L., a Romanian IT company offering complete accounting services through an app designed especially for entrepren...
more »

June 18, 2021 11:58
PeliPartners assisted Skanska in the sale of buildings 6.2 and 6.3 on Campus 6 Bucharest to S IMMO AG, the Swedish developer's largest transaction on the local market, worth 97 million euros.The sale of the two 11-storey Class A buildings, with a tot...
more »

June 18, 2021 09:10
Wolf Theiss successfully assisted Glovoapp23, S.L. ("Glovo"), one of the world's leading multi-category delivery players, in the multijurisdictional EUR 170 million acquisition of the operations of Delivery Hero in Romania, Croatia, Serbia, Bulga...
more »

May 20, 2021 16:57
In line with the global strategy on sustainable financing, Clifford Chance Badea consolidates its advisory portfolio in the field of green bond issues and supports the development of this segment in Romania, having advised in recent months two tran...
more »

May 14, 2021 09:17
A notable success obtained by RTPR representing Electrica group's electricity distribution company, together with lawyers representing the other distribution operators. After almost five years of trial before the Bucharest Court of Appeal and HCC...
more »

May 12, 2021 08:24
On Friday, the 7th of May 2021, the Bucharest Court of Appeal passed a landmark judgment in one of the most prominent tax case files relating to the fiscal reclassification of daily allowances (per diems) into wage income. The case concerned the su...
more »