Real estate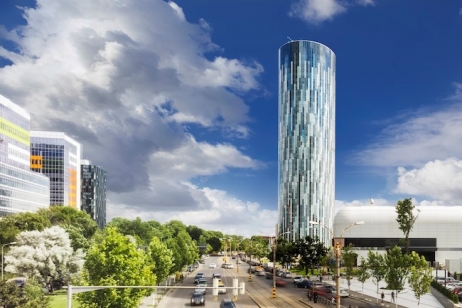 October 11, 2021 11:56
SkyTower, the tallest office building in Romania, has received the Gold DGNB certification for sustainable buildings, following the assessment by ÖGNI (the Austrian Society for Sustainable Real Estate Management). The SkyTower Gold certific
more »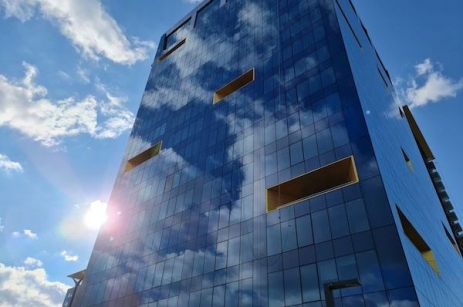 October 04, 2021 08:43
Part of One Floreasca City multifunctional project developed by One United Properties, One Tower office building has received the WELL Health and Safety certification, which highlights the impact of buildings on the health and well-being of occupan
more »

September 14, 2021 10:54
The Cushman & Wakefield Echinox real estate consulting company assisted the South African Fortress REIT in the acquisition of ELI Park 1 logistics park in Buftea developed by Element Industrial and Dedeman. Located at a 4 kilometers dist...
more »

August 04, 2021 11:14
Retail parks in Romania proved to be much more resilient during the pandemic than shopping centers, the turnover of the companies that own such properties decreasing by 9.5% during 2020, compared with a decrease of 20.6% in the case of shopping cen...
more »

August 03, 2021 15:38
NEPI Rockcastle, the largest investor and developer of shopping centers in Central and Eastern Europe, has invested over 2 billion euros in the first 14 years of activity in the local market, in urban real estate projects. The group has generated r...
more »

May 20, 2021 17:30
Cushman & Wakefield Echinox consolidates its Asset Services team by recruiting Șerban Iliescu, a specialist with 18 years of experience in the real estate market, as Property & Technical Manager. Șerban Iliescu has previously coordinate...
more »

May 11, 2021 16:00
Albotă Law Firm has assisted Atenor, a Belgian-based urban real estate developer company listed on the Euronext Brussels market, with the agreement for the sale of Hermes Business Campus, a 75,000 sqm office campus located in the heart of Dimitrie...
more »

May 07, 2021 16:42
The volume of leasing transactions on the Bucharest office market increased in the first quarter of 2021 to 48,000 square meters, a 9% decrease from the similar period of the previous year, when the Covid-19 pandemic was still on its early stages i...
more »

May 04, 2021 10:17
The local industrial and logistic market started 2021 on a positive trend, the transactional volume in the first three months of the year reaching almost 200,000 square meters, double compared to the similar period of the previous year, according t...
more »

April 23, 2021 15:08
River Development, the developer of the two integrated and multi-functional projects - Sema Parc and The Light, signed the transaction for the sale of The Light One building to the investor UNIQA Real Estate GmbH today. River Development and UNIQA...
more »