General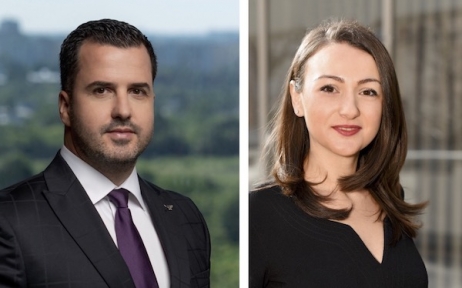 September 14, 2023 10:57
SLS Cargo, the logistics and transport operator owned by FAN Courier, inaugurates the first intermodal terminal it operates exclusively, following an investment made in P3 Bucharest A1, one of the most modern and advanced industrial parks in Romani
more »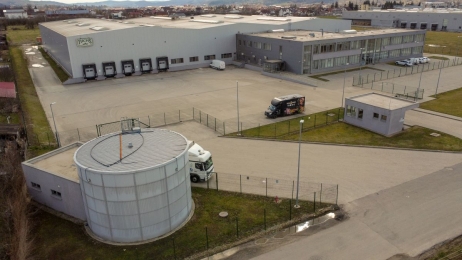 September 07, 2023 10:00
Fuchs Condiments Romania, the market leader in spices and food ingredients locally, part of the German group Fuchs, announces an investment of €14 million in expanding its factory in Curtea de Arges. The new project, scheduled to be completed nex
more »

June 19, 2023 13:47
In May of 2023, one of the highest values of national car production was recorded, after Dacia produced almost 32,000 cars, and Ford, almost 20,000, according to ACAROM data. For the entire year 2022, the production of passenger cars in Romania rea...
more »

June 19, 2023 13:28
A crisis can be a catalyst for important changes, whether we are talking about individual choices or structural business changes. Often, however, a small or medium-sized firm must choose an appropriate investment time, depending on the day-to-da...
more »

May 15, 2023 08:03
Total Technologies announced the launch of the new version of smartscan.ro, an e-commerce platform addressed to companies that require equipment for picking, barcode scanning or label printing operations. According to Total Technologies, the new s...
more »

April 11, 2023 10:35
A new EY survey of more than 200 companies across 15 countries in Europe has identified a critical link between effective board-level sustainability governance and business performance. The study found that respondents with stronger sustainability ...
more »

April 07, 2023 08:08
More than half (51%) of company tax leaders expect to experience more tax disputes in next two years Cross-border tax reforms top list of risks with forecast of more disputes resulting in higher costs ahead Three i...
more »

April 03, 2023 14:51
Abris Capital Partners the ESG transformation specialist private equity investor, has supported GreenGroup, the circular economy leader in Central Europe, in signing the acquisition of UAB Zalvaris, the largest industrial waste management company i...
more »

March 31, 2023 06:36
About a third of Romanians prefer to pay cash on delivery to the courier. The amount of refunds registered from courier companies, in the first three months of the year, through Declaration 395, exceeds 5 billion lei, for a number of 17 million shi...
more »

January 30, 2023 17:10
Romania's mergers and acquisitions (M&A) market reached a record in 2022 in terms of value and number of deals, according to an analysis conducted by Deloitte Romania. The estimated total market value for both disclosed and undisclosed transa...
more »