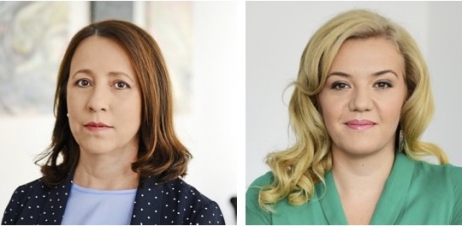 Source: Dana Dunel-Stancu and Teodora Moțatu, Biriș Goran
Monsson, Romania's largest developer of green energy projects, has signed an agreement with Rezolv Energy to complete Europe's largest photovoltaic park by the end of the first quarter of 2023.
Rezolv Energy acquired the majority stake in West Power Investments, which is developing a 1,044 MW solar park in Arad, from Monsson Group. Rezolv Energy is backed by Actis Energy 5, a fund with USD 6 billion of investable capital to accelerate the Energy Transition globally.
Biriș Goran assisted Monsson Group on the transaction side of this unique project due to its magnitude - the largest PV park of its kind in Europe and continues to assist the developer in the permitting process up to the ready-to-build stage of the PV plant.
The transaction lasted less than two months and was made possible thanks to the combined efforts of several law firms as well as consultants in Romania - KPMG as lead M&A advisor, Biriș Goran SPARL in collaboration with the Berechet Rusu Hirit team as Monsson's legal advisor, and Clifford Chance as legal advisor to Rezolv Energy.
The PV plant will have an installed capacity of up to 1,044 MW and is designed to include a state-of-the-art energy storage solution. The annual energy production of this PV park can cover the energy needs of more than 1 million households and will generate more than 500 new jobs over the next three years.
"We are very pleased to be part of a project that will provide access to clean energy without subsidies at a stable price for both industrial and commercial consumers. We are always ready to help clients such as Monsson Group, whose projects also contribute to achieving the country's goals of increasing energy independence and reducing net emissions to zero", said Teodora Moțatu, Biriș Goran Partner and transaction coordinator.
The Biriș Goran team brought together a strong group of experts - Teodora Moțatu, Partner in the Corporate/M&A practice, Dana Dunel-Stancu, Head of Energy & Sustainability Practice, Gabriel Biriș, Ruxandra Jianu and Sorin Biban, Partners in the Tax practice and Kira Bujduveanu, Senior Associate in the Corporate/M&A practice.