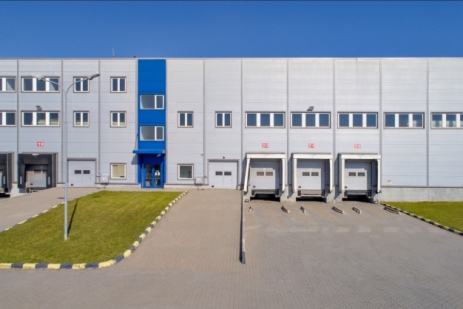 PROFI, the Romanian retail network with over 1.600 integrated and partner stores, strengthens the long-term partnership with Logicor, a leading owner and manager of logistics real estate in Europe, by signing an extension of its lease agreement for the c.52,000 sqm premium warehouse space in Logicor Ploiești logistics park.
The deal, representing one of the largest lease agreements announced in Romania this year, was advised by JLL Romania. PROFI has been operating from the Logicor Ploiești logistic park for the past 10 years and capacity has twice expanded to accommodate their sustained, accelerated growth.
Located on DN 72 Ploieşti-Târgovişte road, approximately 8 kilometers west of Ploieşti city centre in Prahova County, Logicor Ploieşti is very well positioned, given its close proximity to junction A3 and Ploiesti Ring Road, ensuring excellent distribution to the South and East of Romania.
Currently, Logicor Romania's portfolio exceeds 260,000 sqm of A-class warehouse space of which c. 82,000 sqm were developed and delivered over the past 18 months. Logicor's owned land zoned for logistics allows for the incremental development of more than 400,000 sqm in key economic hubs around the country.