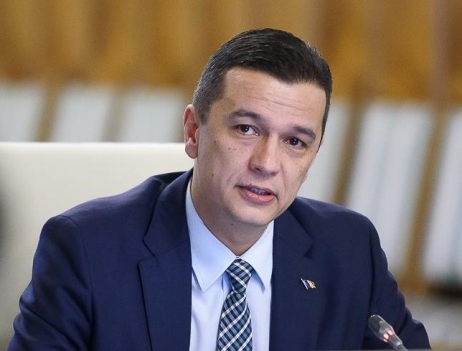 The Senate Committee on Economic and Industrial Affairs and Services and the Committee on Information Technology and Communications of the Chamber of Deputies adopted on October 24 a favorable report on the nomination of former Prime Minister Sorin Grindeanu for the position of President of the National Authority for Administration and Regulation in Communications (ANCOM).
The proposal was adopted with 15 votes in favor, seven against and one abstention. At the hearings, Grindeanu said that he is currently apolitical because he has been excluded from the Social Democratic Party.
The joint report of the two committees will be put to the vote in Parliament.
Prime Minister Mihai Tudose sent on 23th of October his proposal regarding the ANCOM new president - Sorin Grindeanu.
Former ANCOM chief Adrian Dita submitted his resignation on October 20th. He had been appointed by Parliament on May 11th. Dita was accused by members of the two parliamentary committees at the hearings of 27 September and 17 October of "abusive" reorganization of the institution.