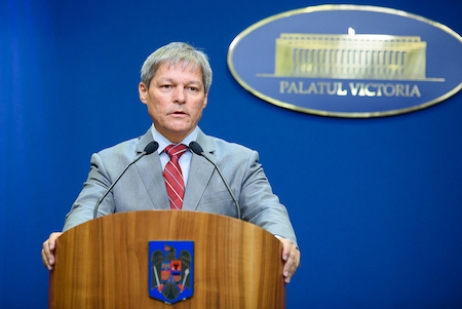 Source: www.gov.ro
Prime Minister Dacian Ciolos has nominated Dragos Tudorache for the position of minister of interior following the resignation of Petre Toba on September 1. The Prime Minister thanked Petre Toba for his work at the Ministry of Internal Affairs and expressed hope that he will clarify as soon as possible the situation with charges from the National Anticorruption Office DNA and suspicions of plagiarism for his doctorate thesis.
The appointed minister of interior Dragos Tudorache was born on 14 January 1975, he graduated from the Law Faculty of the Alexandru Ioan Cuza University of Iasi and holds a Master's Degree in EU Law from the Stockholm University
Between March and November 2015 he was Head of Unit, Coordination and Strategy at the Directorate-General for Migration and Home Affairs, European Commission. In November 2015 he was appointed head of the Chancellery of the Prime Minister Dacian Ciolos. He also served as interim Ministry of Communications between July 5th. - August 10th. 2016.