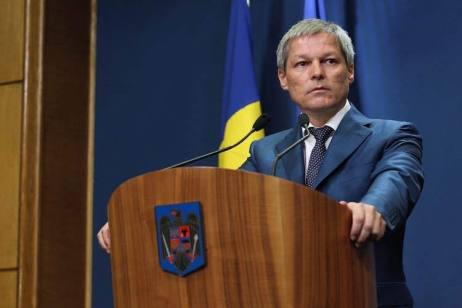 Source: www.gov.ro
Four ministers have been reshuffled by Prime Minister Dacian Ciolos, to stimulate a more efficient minsterial activity and projects development. "The ministers worked well on certain projects, but on others there were delays , there are things that can be done better and faster in the next period and this is why I decided to operate on these changes, for a new vibe and more accelerated rhythm of the government team", Ciolos explains. He also added that other changes are possible in the next period.
Education, Communications, and Romanians abroad were the ministries targeted by Ciolos, whereas the minister of Transport resigned. The nominations for the new ministers were approved by President Iohannis, and on 7th of July, Mircea Dumitru (Education), Sorin Buse (Transport), Maria Ligor (Relationship with the Romanians Abroad) took their vows at the Presidency.
The new minister of Education, Mircea Dumitru, was dean of the University of Bucharest, and during his mandate, the ethics commission of the University of Bucharest analysed former Prime Minister Ponta's plagiarised phd thesis.
Sorin Buse, the new minister of Transport, has 25 years of experience in the automotive industry and a wide experience within Renault Global, Renault Technologie Roumanie and General Motors.
Maria Ligor is a diplomat since 1996 and currently ambassador of Romania in Canada since 2013. Her professional experience includes being ambassador of Romania in Spain (2006-2011), and before that, she was general manager for European Affairs within the Ministry for Foreign Affairs
Dragos Tudorache, the head of the PM's office, will be the interim Minister at the Ministry of Communications and Information Technology.