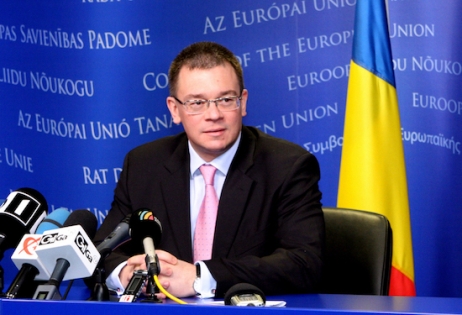 Mihai Razvan Ungureanu resigned from the position of Director of the Foreign Intelligence Service for personal reasons.
The Presidential Administration stated through spokeswoman Madalina Dobrovolschi that "the Presidential Administration Office of the President of Romania received the resignation of the Director of the Foreign Intelligence Service, Mr. Mihai Razvan Ungureanu. President Klaus Johannis accepted the resignation, and the leadership of the Service will be ensured in the next period by General Silviu Predoiu".
President Johannis has sent a letter to the presidents of the two chambers of the Parliament to take note of Mr. Ungureanu's resignation and declare the position vacant.