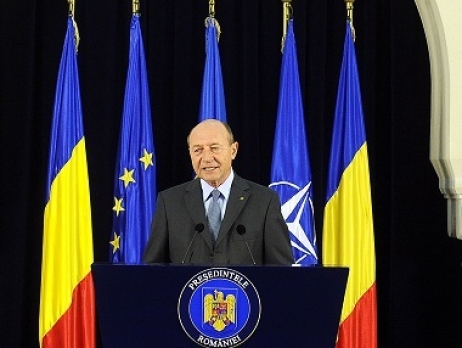 President Traian Basescu yesterday announced that the law enforcing the decrease by 5 percent of the social security contribution (CAS) paid by employers was promulgated. Even so, he maintained his position as regards this fiscal measure, re-stating that although a positive initiative, the CAS reduction is not sustainable given the current economic environment.
The President initially refused to enact the lower CAS rate, sending back the draft law to the Parliament for re-examination, yet the two chambers had rejected his request, passing the bill in its original form.
"I have promulgated the law on decreasing the CAS by 5 percent (...) As you know, I had resent the law to the Parliament, as even though I see it is a good measure, it is not sustainable under the present circumstances and, especially, given the 2015 outlooks", he said during a press statement, explaining that he had no other choice but to promulgate it, as notifying the Constitutional Court was not a viable option since the law is perfectly constitutional.
Basescu further explained that while this year the Government will not have any problem in covering the deficit generated by the CAS decrease as the new taxes and excise duties will offset it, in 2015 there will be 15 billion lei less in the State budget which the Government will not be able to raise.
Hence, the President believes that the reduced social security contribution rate is only a temporary, pre-election measure: "I assume that the Government has several solutions by the end of the year. One, which is very likely, is the abrogation of the CAS reduction immediately after the presidential election. The second one is to increase taxes. There is no solution. There is no alternative to any of these measures. As, of course, if you have fancy ideas, you could project a partial return, such as recurring to a growth of, let's say, 3 percent of the CAS and introducing some taxes", concluded the President.