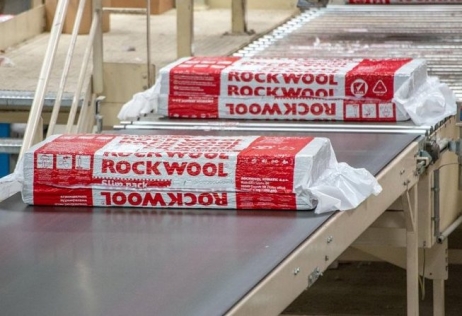 Danish company ROCKWOOL Group is investing approximately 50 million euros in a basalt mineral wool plant that will create around 150 direct jobs and another 300 indirectly for services and logistics. The new production unit will be located on a plot of approximately 30 hectares in Ariceştii Rahtivani commune near Ploieşti, Prahova county, and will be the first basalt mineral wool factory of ROCKWOOL Group in Romania. This project will strengthen the Group's strong presence in Romania, a market that has been active for almost 20 years through its local sales branch.
The plant will contribute to the growth of the local economy, given that most of the raw material and logistics services will come from Romania, and most of the workforce directly employed by ROCKWOOL or subcontracting companies will be local announced the company. The process of issuing permits and authorizations was initiated, so the production of basalt mineral wool is expected to begin in 2019.
"This investment will allow us to better support Romania's efforts to increase fire safety and energy efficiency in buildings in the country. We encourage the Government to continue to work with the EU Member States within the Firefighting Information Exchange Platform (FIEP) as well as for other initiatives that will improve the fire safety regulations. As a world leader in the manufacture of non-combustible mineral wool mineral wool products, we are open to sharing with our authorities, customers and other interested parties all the knowledge and expertise we have accumulated over the 80 years of making buildings more comfortable , energy-efficient and fire-safe, "says Gilles Maria, Senior Vice President, ROCKWOOL Group.