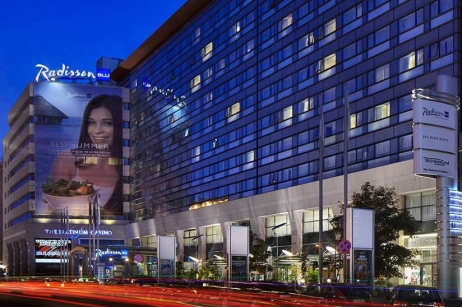 Elbit Imaging Israel announced that a company's wholly owned indirect subsidiary has signed a non-binding letter of intent with an international investment fund to sell its entire shareholding (approximately 98.2%) in a company owning the Radisson Complex in Bucharest based on a property value of approximately Euro177.5 million.
The consummation of the transaction, which expected to occur within three to four months from the signing of the letter of intent, is subject to the fulfillment of certain conditions, including obtaining the approval of the Romanian Competition Council, and the obtaining of externally sourced financing by the purchaser.
The Radisson Complex is located in the heart of Bucharest, Romania with 763 rooms. The Complex includes the Radisson Blu hotel which is the leading five stars hotel in Romania, with a capacity of 487 rooms, the newly renovated four star Park Inn Hotel with a capacity of 276 rooms and 7,200 sqm of commercial area that includes the biggest Casino in Bucharest, a fitness center and fashion shops. The Radisson Blu hotel and the Park Inn hotel are managed by Rezidor, which is part of Carlson Rezidor Hotel Group.