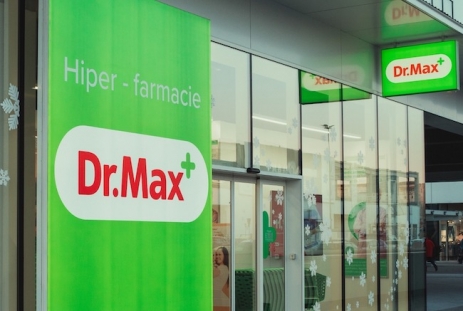 Dr.Max Group, owned by Penta Investments, has successfully signed the agreement for the acquisition of the retail and wholesale operations of Gedeon Richter in Romania.
The deal was signed on 20 October 2022 and remains subject to clearance by the Romanian Competition Council.
Present in 8 European countries, Dr.Max Group is the leading pharmacy chain in Central Europe dedicated to improving the health of patients. In Romania, Dr.Max is present in over 750 pharmacies, offering access to a wide range of medicines and pharmaceutical services. Dr.Max Group is fully owned by Penta Investments. Dr.Max streams of business include pharmacies, wholesale and sales and marketing divisions.
Penta is a Central European investment group established in 1994. It focuses on long-term investments into healthcare, financial services, manufacturing, retail, media and real estate development. It has been involved in the healthcare industry since 2002, investing in health insurance, hospitals, outpatient clinics, pharmacies and laboratories. Penta is one of the largest employers in the region and provides jobs to more than 43,000 people. The Group operates in more than 10 European countries and has offices in Prague, Bratislava and Warsaw.
Gedeon Richter is the largest producer of pharmaceuticals in Hungary. Gedeon Richter is also present in Romania, where it is the only vertically integrated pharma player on the local market, with manufacturing, distribution and retail operations. With a history of almost 120 years, Richter has manufacturing subsidiaries in five countries, including Romania, and its products are distributed in more than one hundred countries around the world.
Wolf Theiss' Corporate / M&A team in Bucharest, led by Partner Ileana Glodeanu, acted as legal advisor to Dr.Max Group in all stages of this pharma transaction.