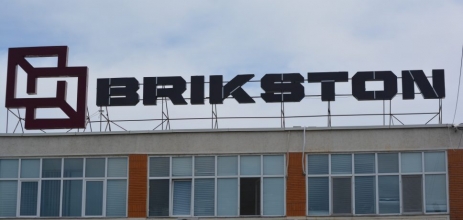 Private equity fund ADM Capital announced that the agreement to sell its full shareholding in Brikston Construction Solutions to Wienerberger AG of Austria in October 2017 is cancelled. The transaction was submitted to Romanian Competition Council for merger clearance process. Upon the correspondence with Romanian Competition Council, ADM Capital and Wienerberger decided to cancell the sale of Brikston Construction Solutions S.A.
Anthony Stalker, Partner of ADM Capital, commented that "As a growth oriented private equity fund, we have always focused on top line and bottom line growth of our portfolio companies. Brikston has delivered strong growth during ADM Capital's ownership and improved its operating profit by more than 75%. Together with the management team of Brikston, we will be dedicated to further growth of Brikston through organic and inorganic means."
Established in 1967 as a state entity and privatized in 1994, Brikston is a leading brick producer in Romania. Brikston serves the Romanian construction industry with a wide product portfolio consisting of hollow bricks, full bricks, façade and decorative products in various colors and dimensions. Headquartered in Iasi, the Company generated sales of around € 19 million in 2017 with its large distribution network targeting most of Romania as well as exports to Republic of Moldova and Ukraine.