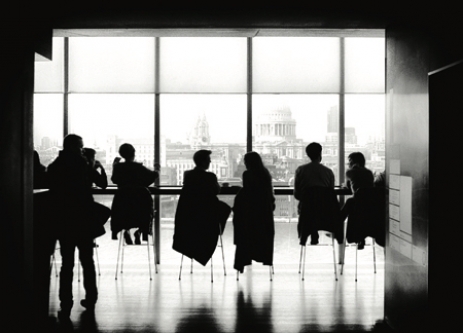 article written by Catalina Balas and published in the 2017 edition of the HSE Romania guide
Health and safety trainings are a lot more than a power point presentation with legislation guidelines. We all know that health and safety training is a mandatory requirement, but we often seen that trainings are made mostly on paper. Training employees in health and safety matters in the workplace and should not be seen as a time consuming activity, disruption of daily operations or as a cost.
Unfortunately, day after day, employees from all kinds of industries are injured trough accidents that could have been avoided trough knowledge and awareness.
Management commitment to health and safety is one of the most common principles each company has. In many large corporations, CEOs and Senior Leaders are actively engaged as speakers during safety training sessions. Is a perfect way to lead by example and enhance the company safety commitment. Safety performance is not only a moral necesity or legislative requirement, but brings with it significant legal and financial consequences in case of failure.
Ensuring safe and healthy working environment has to be a key priority for everyone at work and this requires real competence, not just commitment and good intentions.
Company's Senior leaders and Directors need to be competent to lead the management of the business safely. They also need to understand the importance of being systematic in ensuring that all employees and contractors' staff are competent when it comes to health and safety.
According with Law no. 319 of 14 July 2006 on safety and health of workers at work, all businesses have a legal duty to provide information, training and supervision to employees to enable them to carry out their work safely.
The starting point is the risk assessment which identifies hazards on one hand, and on the other identifies measures needed to control risks to health and safety. While suitable physical safeguards and procedures will usually be necessary, training and the provision of information are also part of the management system, so that people understand hazards associated with their job and know how to operate safely.
The national legislation requires employers to have access to a suitable source of competent advice to manage health and safety and this includes providing advice on health and safety training requirements and options for meeting them. The legislative requirements also ask from employers to take into account the capabilities, training, knowledge and experience of workers and ensure that the demands of their work do not exceed their ability to carry out their role without risk to themselves and others. Some employees may have particular training needs, for example: new employees need basic induction training into how to work safely, including arrangements for first aid, fire and evacuation. People changing jobs or taking on extra responsibilities need to know about any new health and safety implications. Young employees are particularly vulnerable to accidents, reason for what employers need to pay particular attention to their needs, so their training should be a priority. It is also important that new, inexperienced or young employees are adequately supervised. Skills need updating periodically by refresher/periodical training. Findings from reviews of risk assessments should be used to identify and record any further specific training needs.
Health and safety training is not a single occurrence action, health and safety training need to be built into ongoing business management.
Companies can Ensure a successful training programme by:
Establishing commitment to health and safety competence

Consulting staff and their representatives

Seeking professional advice

Having a clear policy on training in health and safety policy statement

Establishing health and safety competence (including training) requirements for key roles and responsibilities

Ensuring health and safety requirements are built into job descriptions and into recruitment and selection

Developing a training programme and plan, informed by the results of risk assessments and job safety analysis and establish a matrix of employee training needs

Seeking outside help, including appropriate training providers

Considering options for delivery (in-house sessions, one-to-one instruction, classroom training, open or distance learning, computer based or interactive learning, external courses)

Implementing and delivering the programme, tracking progress against targets

Evaluating the effectiveness of training through active and reactive monitoring, considering, for example, additional training needs identified by the investigation of accidents and incidents or the revision of risk assessments

Reviewing the programme periodically to assess its effectiveness (is training working?) and to identify areas for improvement.
The way companies approach health and safety training speaks volumes about business, values and professionalism.
The knowledge and awareness gained through health and safety trainings provide benefits for the employer, but more importantly, benefits for the employees.