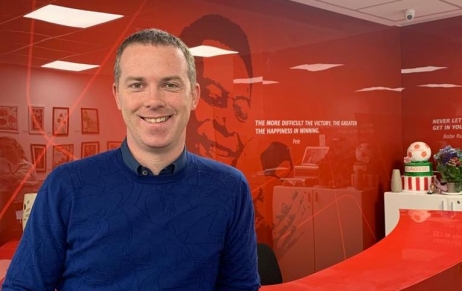 Source: Johnny Hartnett, CEO of Superbet Group
The Superbet Group, one of Central and Eastern Europe's largest sports betting & gaming company, announces the acquisition of a 60% stake from Lucky7, an online casino founded by Olof Orn, Karl Ahlberg and Magnus Petersson. The transaction is the second step after an initial investment in the start-up phase, that, early in 2019, helped Lucky7 on their initial growth path.
"We have a perfect match here. On the one hand we have Lucky7, a relatively new but already strong company both in terms of absolute numbers (€17M NGR in Q2), but also in terms of product, player experience, online casino, and digital marketing expertise. On the other hand, there is the Superbet Group known as the best multichannel sports betting operator in the Central and Eastern European region", says Olof Orn, Co-Founder and CEO.
Lucky7 operates its online casino brands across multiple markets in Europe and The Americas. Furthermore, the company has several additional licenses pending which will lead to expansion into at least three new markets in the coming 12 months.
"Lucky 7 is an acquisition that complements our current expertise well and further diversifies the SB Group across multiple geographies. Additionally, it significantly boosts our online gaming revenue and brings product and marketing expertise the group will benefit from for years to come. I have long been an admirer of Olof and the team from the other businesses they were involved with in the sector. Being able to partner with them to grow together is a great opportunity. The initial weeks of the partnership has strengthened my view that we've a great growth opportunity on front of us ", Johnny Hartnett, CEO of Superbet Group, has declared.
The Superbet Group, co-founded in 2008 by entrepreneur Sacha Dragic has employees in 8 countries across Europe . Last year in May, the company attracted a strategic investment of 175 million euros from Blackstone Tactical Opportunities (BTO), part of the Blackstone Group, an American investment fund and one of the largest in the world. In August last year, shortly after the deal, Johnny Hartnett, former development director of Paddy Power Betfair, one of the largest sports betting companies in the world, became the CEO of the Superbet Group.
"We look forward to starting this strategic partnership with Blackstone. The infusion of capital from the American fund doubled by a rich experience make Blackstone a partner able to support the Superbet Group to maintain its leading position on the Romanian market, to continue to increase its market share, and especially to be able to capitalize on business expansion opportunities both in Central and Eastern Europe and globally", Sacha Dragic, currently Executive Chairman of the Superbet Group, declared last year.