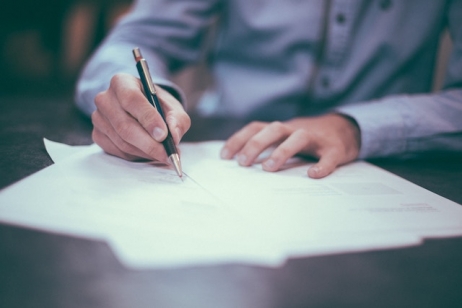 More than half (51%) of company tax leaders expect to experience more tax disputes in next two years

Cross-border tax reforms top list of risks with forecast of more disputes resulting in higher costs ahead

Three in four (75%) company tax leaders lack complete visibility across their tax disputes globally
The number of tax audits that companies experience is expected to increase by more than a third over the next two years according to the 2023 EY Tax Risk and Controversy Survey. More than half (51%) of tax and finance leaders are preparing for an era of intense scrutiny on tax issues after a pause in disputes during the COVID-19 pandemic. EY teams canvassed the views of more than 2,100 tax and finance leaders across 47 jurisdictions and 20 industry sectors during the fourth quarter of 2022, making this the largest sample in the survey's 20-year history.
The survey reveals tax enforcement as the top concern for tax and finance leaders, with the majority of respondents (35%) citing it as their largest risk over business risk (26%) and legislative and regulatory matters (30%). Driving these concerns is the expectation of an enhanced focus on cross-border taxation issues, uncertainty around tax legislation and a significant increase in the number of detailed information requests from tax authorities over the coming two years.
Globally, leaders are already dealing with a litany of tax issues. 95% leaders surveyed revealed that their organization currently manages at least one tax dispute, with more than half (52%) overseeing disputes totaling more than US$1 million.
"Romania is also part of the global trend on tax audits. From autumn 2022 onwards, there is an increase in tax controls. Thus, more than ever, companies need to prepare in advance to face more aggressive controls based on the increasing intention to re-qualify transactions as the authorities consistently block international alternative means of resolving tax disputes", says Emanuel Băncilă, Partner, Leader of the Tax inspections and controversy practice, Băncilă, Diaconu şi Asociaţii.
Cross-border tax issues dominate risk concerns
Cross-border tax is likely to drive the most disputes, with 53% of responding tax department leaders expecting more tax authority focus on international tax and transfer pricing issues. Transfer pricing once again secured the top spot as the largest source of tax risk, securing almost double (63%) the number of votes compared to the second and third sources, tax incentives (35%) and deductibility of costs (31%).
The implementation of the 15% global minimum tax rate, developed by the Organisation for Economic Co-operation and Development (OECD) and G20-led BEPS 2.0 project, is a concern for companies, with 55% of respondents believing it will increase tax costs and almost half (45%) saying it will increase the likelihood of new audits and disputes.
As a result, the need for global alignment in managing tax risks has become a priority for tax department leaders. 84% of respondents say that either implementing or improving an existing global governance framework approach to tax risk and controversy management would add value to their business in the next two years. Many businesses surveyed (44%) say they are centralizing the management of tax disputes, with only 3% of respondents leaving the handling of most tax disputes to local teams. Nevertheless, three in four (75%) of the businesses surveyed say they lack complete visibility of their companies' tax disputes globally.
Tax governance takes center stage for business leaders
Organizations are already making changes to adapt to the post-COVID-19 tax risk and controversy environment, with 69% of respondents expecting their focus on tax governance to grow in the coming years. This is reflected in tax authorities' growing focus on testing the efficacy of tax governance as a way to risk rate companies.
With respondents noting the growing number of both formal and informal requests for information, 86% are looking to be more proactive in identifying and managing risks before they become a dispute.
Organizations dedicate increased resources to tax risk
To deal with the plethora of tax risks, leaders are investing in resources, creating new roles and job functions. Many respondents (38%) revealed that their organization has named a dedicated tax risk or tax controversy leader in the last two years, with 80% of respondents believing such a role would add significant value to their business. The same percentage say they have created a tax risk and controversy "Committee" or "Center of Excellence" or enhanced an existing similar working group over the course of the last two years.