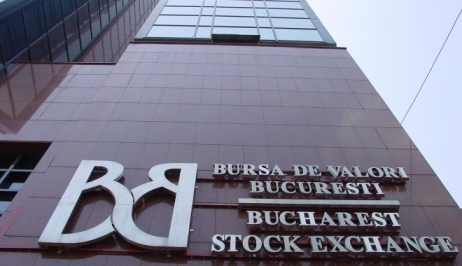 The total trading value of equities exceeded EUR 1.5 billion on Bucharest Stock Exchange (BVB) by the end of August, up by 35% as compared to the first eight months of the previous year.
Investors bought and sold shares worth EUR 180 million last month, which is 27% over the value posted in July 2017. As compared to August last year, the total trading value of equities surged by 85 percent.
The first eight months of this year also reported a higher than before average daily trading value, as this index surged past the EUR 9-million ceiling. Therefore, the average daily trading value went up by 38 percent as compared to January-August 2016.
BET, the main index of the market, which measures the evolution of the 13 most liquid companies listed on BVB, closed the first eight months with a 13.6% increase. During the same period of time, BET-TR, the index which included the dividends paid by the companies from the BET index, grew by nearly 22 percent.
"The Romanian capital market continues to grow by two digits based on improved perception from investors on the local market, economic growth outlook and positive macroeconomic data. The local capital market has become increasingly attractive this year as the main listed companies granted higher than before dividends propelling Romania to the first place among Frontier Markets by the end of July when considering total returns, which included the price variations and the dividends paid by the main listed companies," said Lucian Anghel, President of BVB.
Foreign investors have greatly upshifted perception on Romania's equity market, which is on the edge to be upgraded to Emerging Market status. "The share price performance of Romanian listed companies has been outstanding, as witnessed by the MSCI's Romania Total Return index which jumped more than 150% over the last 5 years in USD terms. Thanks to a very strong economic recovery and a booming private pension fund system more and more companies started to list on the BVB," said Carsten Hesse, EME Equity Strategist at the German investment bank Berenberg.