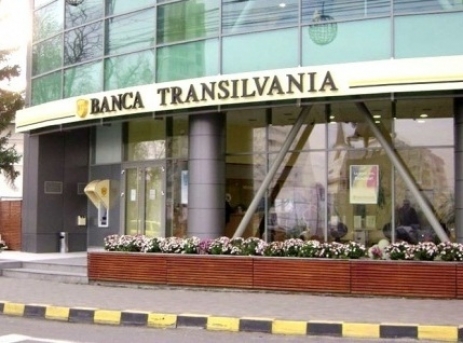 Banca Transilvania has announced that it is negotiating on potential acquisition of Volksbank Romania, confirming information published in the media about talks between the two banks.
"Banca Transilvania hereby informs investors that the bank is involved in negotiations with respect to a potential acquisition of the entire stake in Volksbank Romania. At this point, we wish to mention that negotiations are under way and no related biding document has been signed by BT. In case of a positive outcome, any decision concerning the acquisition of that stake shall be formalized accordingly, by taking all the necessary legal steps and obtaining all required approvals from the authorities in charge and by satisfying all disclosure standards as regards investors", reads a notification sent to the Bucharest Stock Exchange.
Before Banca Transilvania's announcement, Bloomberg has revealed that there are ongoing talks between the Cluj-headquartered bank and the Austrian Group on a potential deal, yet negotiations are in incipient stage and there is no certainty that the transaction will eventually materialize.
Volksbank Romania is controlled by Austria's Volksbank AG, the major shareholder which holds a 51 percent stake, while the remaining shares are divided between DZ Bank AG and WGZ Bank AG and Banque Populaire Caisse d'Epargne, the minority shareholders. Its sale is included in Volksbank AG's restructuring plan approved in September 2012 by the EU Commission for helping the Austrian bank recover after successive loss recorded since the economic crisis. According to the plan, the sale shall be completed by the end of the next year.
Since 2009, Volksbank Romania has cumulated financial loss of about 2.7 billion lei, yet, last year it has seen some improvement, as the annual loss almost halved to about 458 million lei from some 821 million lei in 2012.
Banca Transilvania is the third largest bank in terms of assets on the Romanian market, its main shareholders being the European Bank for Reconstruction and Development (15 percent of the share capital), Bank of Cyprus (9.7 percent) and the International Finance Corporation (5.36 percent). Following an advance by 30 percent in its net profit (nearly 375 million lei) in 2013, the bank has recorded a 38.5 percent growth at nine months this year, posting a net profit of about 338 million lei.