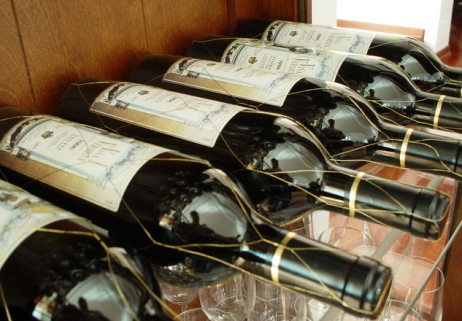 Romania exported in the first nine months of last year 9,926.7 tons of wine from fresh grapes, up by almost 22pct compared to the same period of the previous year when exports totaled 8,145.6 tons, according to the trade balance in agricultural products supplied to Agerpress by the Ministry of Agriculture and Rural Development (MADR). Collections stood at 15.013 million euros in the first nine months of 2016, being 35pct higher compared to the amounts obtained in the same period in 2015, namely 11.126 million euros. On the other hand, wine imports have exceeded exports 3.5 times in the mentioned period and totaled 3,5258.1 tons, also increasing compared to the quantities coming from external markets in the same period in 2015.
The value of imports of wines from fresh grapes from intra and extra-community countries totaled 31.14 million euros in the first nine months of 2016, growing 4.3pct versus the 29.842 million euros spent in 2015 in the similar period for 31,505.3 tons of wine.
Romania has an over 2,000 year tradition in wine mentioned in documents. In the past 15 years, the wine sector has been strengthened by investment and financial support of the Romanian state, but also of the European Union since 2007.
The 2016 wine production is estimated at 4 million hectoliters, 11pct higher than in 2015, the largest increase in production of 20pct being recorded in Moldavia, according to the Vine and Wine National Employers' Association.
Romanians currently consume around 22-25 liters per capita, down from 27 liters in the previous years, due to lower purchasing power, with consumer white wines preferred by 60pct of Romanians.
Annual wine consumption in Romania is 25 liters per capita and represents only half of developed countries' consumption, which amounts to over 50 liters / capita.