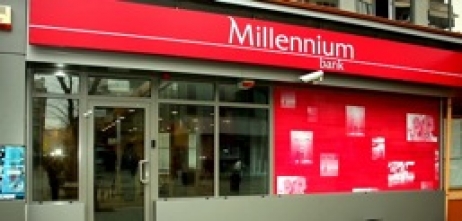 The sale of the Romanian unit of the largest Portuguese bank listed on the stock is included in the BCP's restructuring plan. "The plan foresees the sale of BCP's operation in Romania in the mid-term, as well as the sale of the bank's shareholding in Piraeus Bank, acquired as part of the sale of Millennium Bank Greece," BCP said in a statement.
BCP was compelled to come up with a restructuring plan upon receiving EUR 3 billion in convertible bonds drawn from a EUR78 billion loan the Portuguese government took in 2012 from the European Commission, the European Central Bank and the International Monetary Fund.
Millenium Bank Romania was founded in 2007 and is yet to report profit. However, the reported loss decreased by almost 50% compared to January-June 2012, due to a 30% growth in operating income and cost reduction.