HSE GUIDE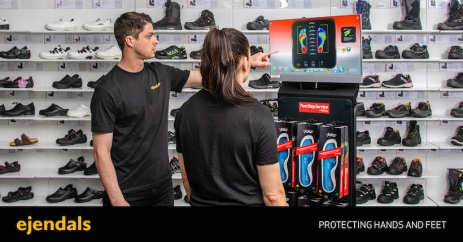 April 04, 2022 09:02
Afecțiunile musculoscheletice sunt una dintre cele mai frecvente afecțiuni de origine profesională. În întreaga Europă, afectează milioane de lucrători, iar pentru angajatori reprezintă costuri de miliarde de euro. Combaterea AMS contribui
more »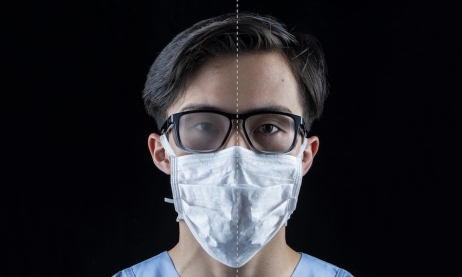 November 02, 2020 09:47
Viața ni s-a schimbat datorita pandemiei și ne-a intrat în reflex purtarea măștii respiratorii, protejând doua din principalele cai de pătrundere a virusului în organism. La fel de atenți trebuie să fim și cu ochii nostrii, urmă
more »

May 17, 2018 16:10
One of the most common questions I've been asked is "How can we improve our safety performance?" In our quest to conquer "zero accidents" target, we've been traveling from increasing technical performance to implementing sophisticated HSE systems. All these ended in reducing the number of accidents, but the target is still there, at a horizon which seems impossible to reach. So, the question is "WHAT is blocking the efforts?". I believe that any H&S professional or activity manager knows the answer: human behavior. ...
more »

May 14, 2018 15:43
by Bogdan Tadio - published in the 2017 HSE Romanian Guide Working in confined spaces presents a real challenge for the safety personnel. Confined spaces due to the very big multitude of types can be found in almost all industries from che...
more »

April 27, 2018 14:57
I would say that we are still struggling with the transition from the old-fashioned "labor protection" to the modern concept of "health and safety culture". The challenges are a conjunction of contributing factors which involves most of the stakeholders: employees, employers and authorities. ...
more »

April 26, 2018 16:37
article written by Catalina Balas and published in the 2017 edition of the HSE Romania guide Health and safety trainings are a lot more than a power point presentation with legislation guidelines. We all know that health and safety training is a ...
more »

April 25, 2018 17:49
This is a study about the current experience and training of Occupational Health and Safety (OHS) professionals in Romania. Methods: Questionnaires have been chosen for the research since it is important to be objective, while reflecting the values...
more »

April 25, 2018 10:48
Back in October, 2016, OSHA created a final version of their new guideline for safety and health management programs, titled Recommended Practices for Safety and Health Programs. In this article, we'll give a quick overview of OSHA's safety and...
more »

April 25, 2018 10:38
article written by Adrian Campean, HSE Expert and published in the 2017 HSE Guide I have been asking myself this question for a long time – does education develop the HSE culture or can we make education based on a HSE culture? No discu...
more »

April 25, 2018 10:15
To speak about the importance of managing health and safety risk in companies might be considered superfluous. Still, we found that the process of keeping workers safe is a process of continuous learning and improvement. The expertise of the health and safety profession is widely recognized. By bringing this expertise into public debates, conferences and publications enhances the contribution made by HSE experts to strengthening the field....
more »