Events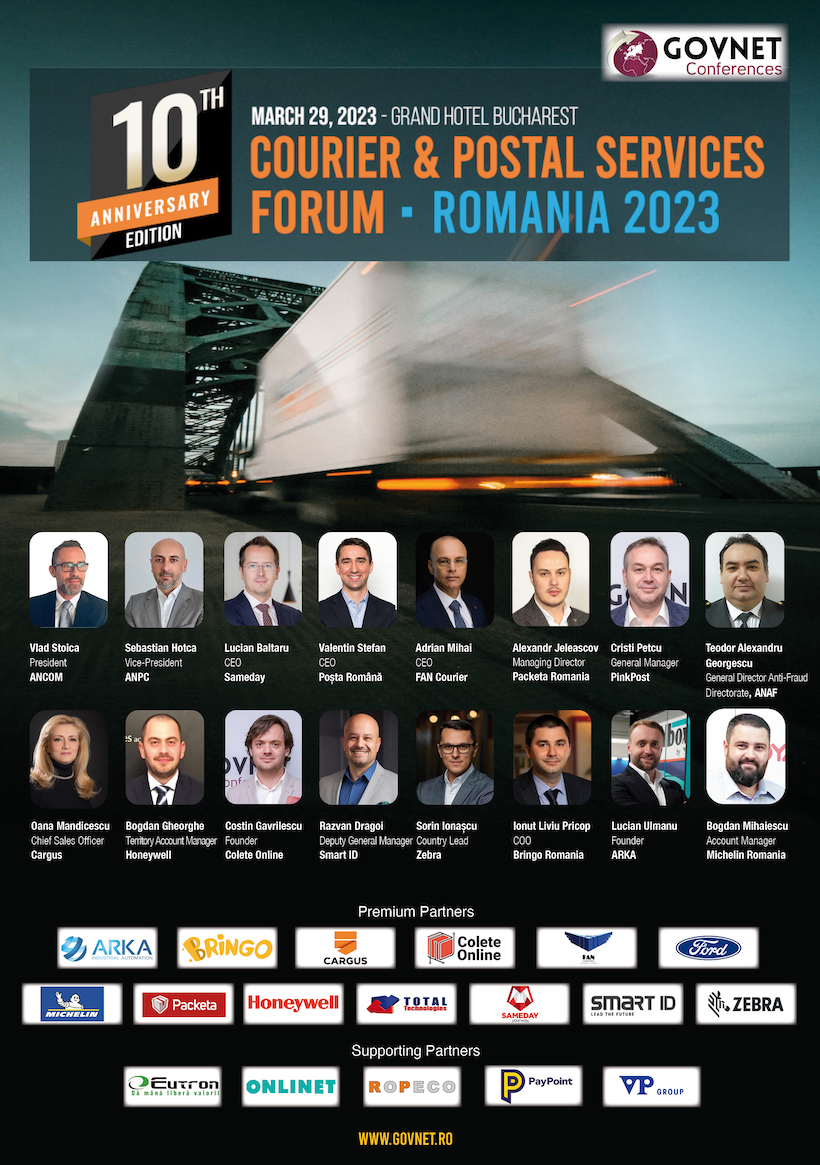 Romanian Courier and Postal Services Forum 2023
March 29, 2023, GRAND HOTEL BUCHAREST, BUCHAREST
Romanian Courier Services and Postal Services Forum 2023
March 29, 2023 at the Grand Hotel Bucharest, Ronda Hall
We invite you to join the courier and postal services industry representatives at the 10th anniversary edition of the
Romanian Courier and Postal Services Forum, the
only event in Romania dedicated to the delivery services sector. We are examining industry trends, how the local players are responding and what strategies should be applied.
New technologies and changing customer demands have seen a shift in the strategic priorities of all post and parcel players. Digital transformation is a driver, and the impact is being felt in delivery demand and supply, returns, cross-border and eCommerce. Post and parcel organizations must improve the delivery experience while pivoting to new business models that reduce costs and realize growth.
Hear from industry leaders to understand how they are addressing these disruptions and gain their perspectives on where the industry is heading next.
Who will attend the conference:
Representatives of the management of courier and postal services companies

Clients for the courier services industry

Representatives of the authorities that regulate postal services in Romania

Representatives of banks, card issuers, payment service providers and technology companies
Participation return policy:
- if the request for cancellation is made up to 45 calendar days before the event, the amount paid will be returned in full;
- if the request for cancellation is made up to 30 calendar days before the event, 70% of the amount paid is returned;
- if the request for cancellation is made up to 15 calendar days before the event, 50% of the amount paid is returned;
- if the request for cancellation is made less than 7 days before the event, the amount paid will not be returned:
If the conference is canceled due to force majeure, unavailability of the conference venue, the organizer reserves the right to cancel the conference. In case of cancellation, all participants will be informed promptly. In this case, all registration fees will be refunded.
Data protection and sharing of contact details
The conference organizer will collect and store your personal data for the preparation and execution of the conference, as well as to inform you about future projects related to your industry. Your contact details will only be passed on to partners directly involved in the conference organization as partners for follow-up purposes. If you have any questions about our privacy policy and about the processing of email and related personal data, please feel free to email us at sales@govnet.ro
Program
09:00 - 09:30

REGISTRATION




Participants Registration and Welcome Networking Coffee

09:30 - 11:00

FIRST SESSION

KEY TRENDS FOR DELIVERY SERVICES IN ROMANIA




Authorities view on regulating and legislation updates impacting the courier and postal services sector
The Romanian Courier and Postal Services market in 2023 - Trends in delivery services
The main factors that influence and redefine this courier market today

Vlad Stoica - President, ANCOM

Sebastian Hotca - Vice-President, ANPC

Teodor Alexandru Georgescu - General Director at the Anti-fraud Directorate, ANAF

Adrian Mihai - CEO of FAN Courier

Lucian Baltaru - Chief Executive Officer of Sameday

Valentin Stefan - CEO of Poșta Română




11:00 - 11:30

SESSION BREAK




Networking Coffee Break and Individual Meetings in the Expo zone

11:30 - 12:45

SECOND SESSION

SERVICES TO IMPROVE CUSTOMER EXPERIENCE AND PERFORMANCE

Trends in quick commerce delivery - gaining market share and improve customer retention
How can courier service integrators influence the degree of customer satisfaction?
Cost optimization solutions and industrial automation process efficiency
Driving on Sustainability - Focus on mobility




Cristi Petcu - General Manager of Pink Post

Costin Gavrilescu - Founder of Colete Online

Ionut Liviu Pricop - COO, Bringo Romania

Bogdan Gheorghe - Teritorry Channel Manager, Honeywell Romania

Bogdan Mihaiescu - Account Manager, Michelin Romania

Cosmin Gheorghe - Manager Departament Vanzari Vehicule Comerciale, Ford Romania




12:45 - 14:00

THIRD SESSION

ADAPTING TO THE DELIVERY MARKET THROUGH NEW SERVICES AND CROSSBORDER DELIVERY OPTIONS

Challenges of cross-border. How to increase your crossborder delivery volume
PUDOs and parcel lockers - Local market development perspectives
Digital Services to improve the customer experience and increase performance

Alexandr Jeleascov - Managing Director of Packeta Romania

Lucian Ulmanu - Founder of ARKA

Oana Mandicescu - Chief Sales Officer, Cargus

Razvan Dragoi - Deputy General Manager, Smart ID

Sorin Ionascu - Territory Manager România and Moldova, Zebra Technologies

14:00 - 15:00

NETWORKING LUNCH

Business Networking Lunch and meetings in the Expo Zone
Speakers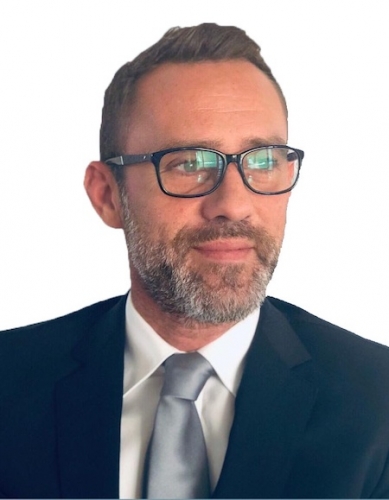 Vlad Stoica
President, National Authority for Management and Regulation in Communications of Romania
Vlad Stoica is President of the National Authority for Management and Regulation in Communications of Romania since October 13, 2020. He holds a bachelor's degree in Romanian law and he was member of the Bucharest Bar since 2009. During 2004-2009, he held several counselling positions to the Government of Romania, and during 2013-2015 he was Head of the Prime-Minister's Chancellery. He has also taken postgraduate studies in political management.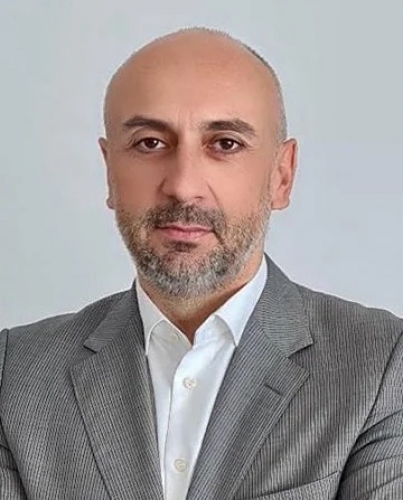 Sebastian Hotca
Vice-president, National Authority for Consumer Protection
Sebastian Hotca is the Vice-President of the National Authority for Consumer Protection from April 2022.
He previously held the position of Secretary of State within the Ministry of Foreign Affairs. Sebastian Hotca is a Lawyer, member of the U.N.B.R. , Satu Mare Bar.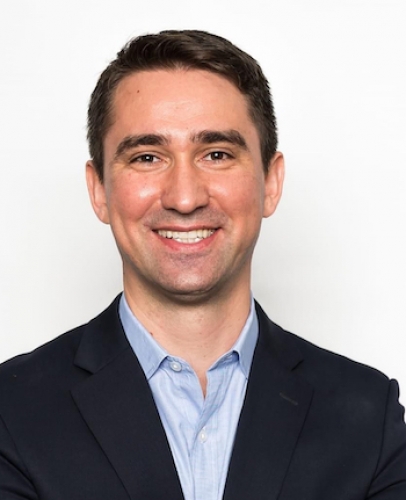 Valentin Stefan
CEO of Posta Romana
Valentin has a vast experience in the Anti-Fraud investigations field, especially when it comes to Anti-Money Laundering and Digital Fraud. During his 10 years in the United States, he has identified the potential of Romanian companies and has stimulated investments in Romania, while managing AML and Digital Fraud investigation teams at Morgan Stanley, in Washington D.C.
He has acted as the Deputy General Director of the Romanian Post between July 2020 - June 2021 and is now the CEO since June 2021. Throughout his time here, Valentin has enabled larger investments in the Company than those in the past 10 years altogether.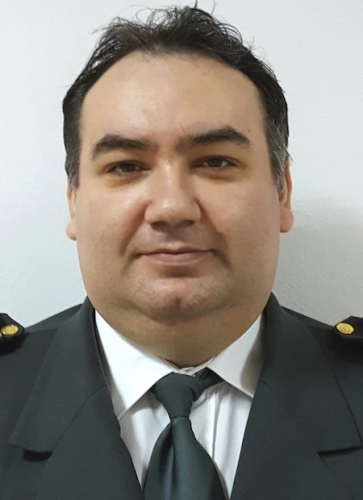 Teodor Alexandru GEORGESCU
General Director at the Anti-fraud Directorate, National Agency for Fiscal Administration
Mr. Teodor Alexandru GEORGESCU, is General Director at the Anti-fraud Directorate within the National Agency for Fiscal Administration from 2020. The Directorate is part of NAFA and has as primary scope the prevention and fight against tax evasion. He is a chief tax inspector with over 20 years of experience in the field, known for his working capacity and expertise, having also worked in important projects such as implementation of RO-ETRANSPORT. He is also the manager of a working group which elaborates measures for reforms of the fiscal audits, this being an important point from PNRR ( National Recovery and Resilience Plan)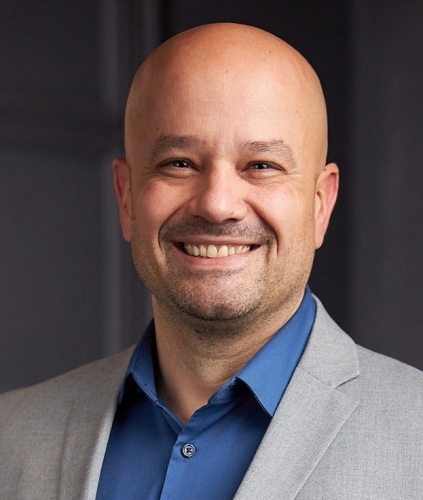 Răzvan Drăgoi
Deputy General Manager, Smart ID
Răzvan Drăgoi, is Deputy General Manager in Smart ID. In this role, Razvan is responsible for designing new development strategies for the company, especially in the logistics, production and retail sectors.
Răzvan Drăgoi comes with over 17 years of experience in management and strategic management, and over 8 years of experience in B2B / B2C sales. Until December 2019, Răzvan held key roles within the FAN Courier company where he successfully developed and implemented the Regional Franchise Management mechanism, the first Romanian Courier School, the first mobile application and the first delivery payment service dedicated to FAN Courier customers. .
With a solid background in Business Intelligence and Lean Six Sigma certificate (Black Belt), Răzvan Drăgoi participated, also within the FAN Courier company, in the development, coordination and implementation of two consecutive cycles of strategic management - Balance Scorecard, played a role active in the design, construction and launch of the new Vanderlande sorting HUB.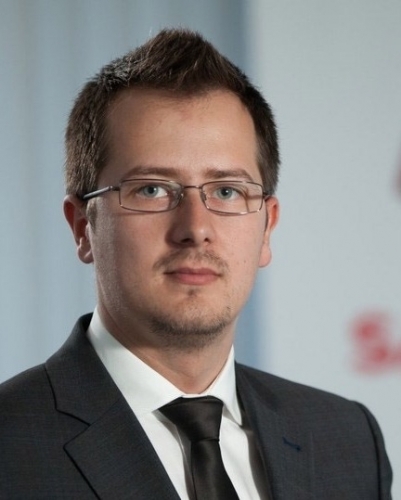 Lucian Baltaru
Chief Executive Officer of Sameday
Lucian Baltaru is the founder and CEO of SAMEDAY, the courier company that has seen the most spectacular growth in recent years. With the DNA of an entrepreneur, Lucian founded Sameday 14 years ago, out of a desire to identify "a different way of doing courier" and to offer his customers services to the standards he himself expects. The company currently operates the largest network of lockers nationwide, aiming to reinvent the day-to-day delivery experience.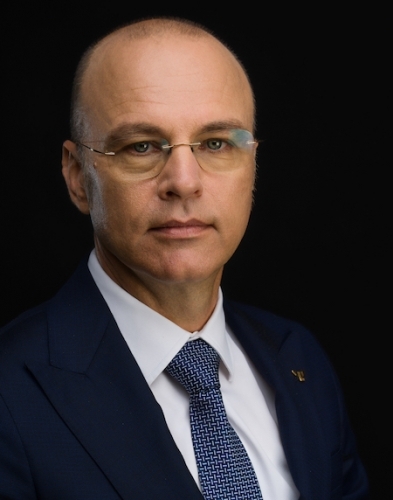 Adrian Mihai
CEO of FAN Courier
Adrian Mihai is CEO and one of the founders of FAN Courier, the leader of courier companies in Romania.
FAN Courier began its history in 1998, when the three Romanian entrepreneurs, Felix Patrascanu, Adrian Mihai and Neculai Mihai, dreamed of transforming the newly formed company into the largest courier service provider in Romania. The plan became a reality in 2006 and since then FAN Courier has been "Anywhere, with pleasure".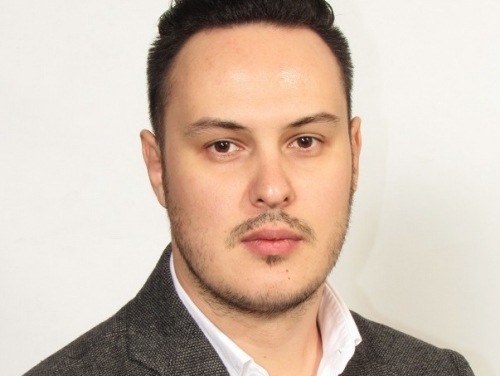 Alexandr Jeleascov
Managing Director of Packeta Romania
Alexandr coordinates the expansion of the Packeta Group in Eastern Europe. With over 16,000 own pick-up points in countries such as the Czech Republic, Slovakia, Hungary and Romania and with over 140,000 partner pick-up points, is the largest pick-up points network in Europe. At the same time, Packeta Group is a global digital platform that connects over 46,000 e-shops with customers in Europe, USA and UAE.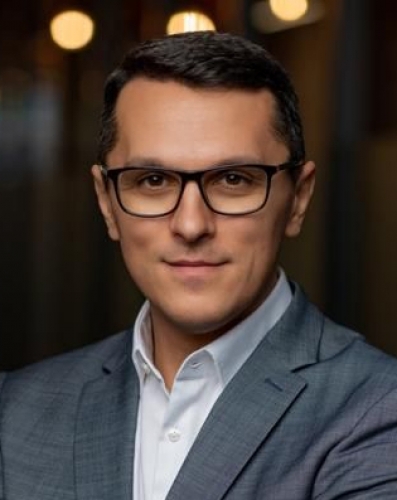 Sorin Ionascu
Territory Manager România and Moldova, Zebra Technologies
Sorin Ionascu is Territory Manager Romania and Moldova within Zebra Technologies, a global leader in solutions that intelligently connect people, assets and companies' data. Sorin joined the company 9 years ago, during which he participated in many mobility, digitization and process optimization projects in companies. Zebra solutions support performance in postal and courier companies - providing visibility throughout door-to-door deliveries (proof of pickup or delivery, sorting and loading, fleet management) - so that deliveries arrive on time, every time.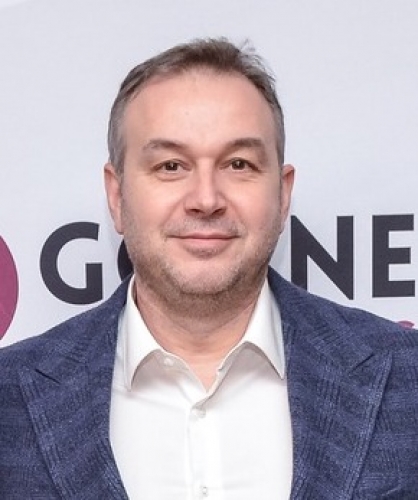 Cristi Petcu
General Manager of Pink Post
Cristi Petcu is the General Manager of Pink Post. In April 2017, Total Post announced the merger with Post Master, a company previously owned by the Austrian Post Group, the newly formed company being named Pink Post. In 2010, Total Post acquired TCE Post, founded in 2006, the main competitor on the private market of postal services in Romania.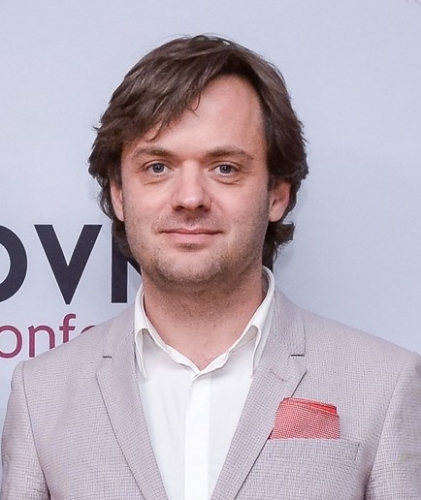 Costin Gavrilescu
Founder of Colete Online
Costin Gavrilescu is the Founder of Colete Online, the largest online platform for courier services. Colete Online, started its activity in 2019, with the main objective of integrating all courier services in Romania on the same platform for online orders and shipment management.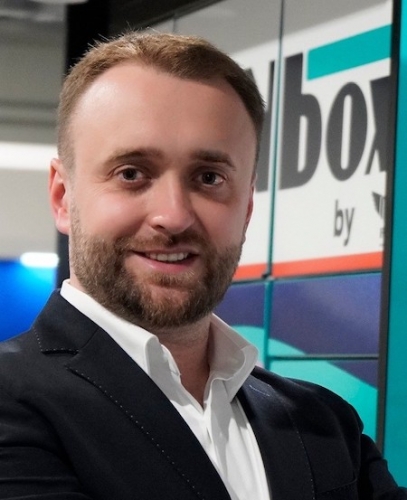 Lucian Ulmanu
Founder of ARKA
Lucian Ulmanu , the founder of ARKA, established the company at an early age, driven by a lifelong passion for technology and innovation. His ambition has always been to leave a lasting legacy for future generations through the creation of efficient and sustainable solutions that drive innovation across multiple industries, all for a prosperous future and a healthy planet.
The Arka team is inspired by the company's values, which are drawn from Mr. Ulmanu's vision and emphasize a culture of continuous learning, risk-taking, and a growth mindset. These values encourage upcoming generations to embrace these traits and further advance innovation.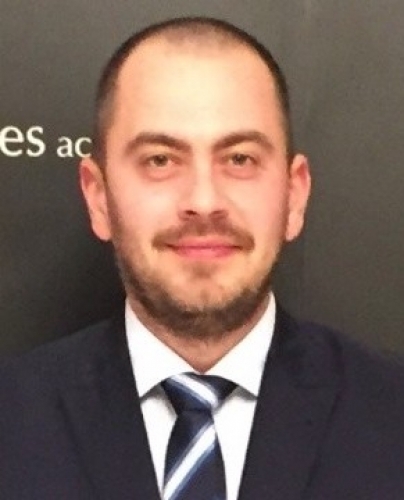 Bogdan Gheorghe
Teritorry Channel Manager pentru Ro, BG,MD , in Honeywell Romania
Bogdan Gheorghe is Territory Channel Manager for Ro, BG, MD, in Honeywell Romania, since 2014. He has over 20 years of experience in Direct and indirect Sales and team management. With a Diploma in Industrial Automation, Bogdan deals with the growth sales and Honeywell brand awareness in the assigned markets.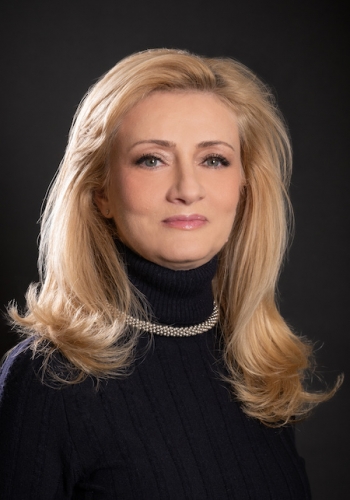 Oana Mandicescu
Chief Sales Officer at Cargus
Oana Mandicescu is Chief Sales Officer at Cargus starting January 2023. From this role, she coordinates all the sales activities related to Major Accounts, Field Sales and International sales, with the aim to grow Cargus' business profitably. Oana Mandicescu brings extensive experience and expertise in the courier industry, developed throughout different roles and areas of activity, and a customer-oriented mindset. Before joining Cargus, Oana worked for 25 years with DHL Express Romania, having different leadership roles in Customer Service, Pricing & Product and Sales & Marketing, nationally and regionally. Her knowledge and dedication contributed to constant growth in revenue and market share.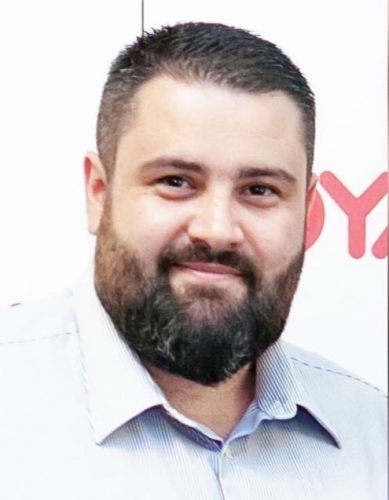 Bogdan Mihaiescu
Account Manager Michelin Romania
Bogdan is Account Manager in Michelin since 2017 and he is responsible for tire dealers and fleets of vans, trucks and buses in south-west part of Romania. He has over 15 years of experience in direct and indirect sales and team management.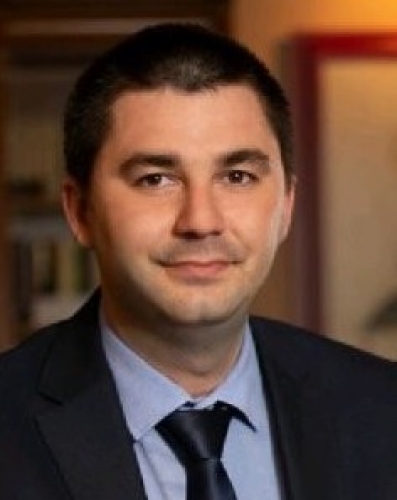 Ionut Pricop
COO of Bringo
Ionut Pricop is a key member of Bringo's team since the project's inception. With a passion for digital innovation, Ionut has successfully organized and coordinated Bringo's operations over the years. As of the beginning of this year, he has been named COO and now oversees logistics and sales operations. His dedication and passion for his work is evident in Bringo's growth and development. Currently, Bringo operates in over 40 cities and has over 300 partners in the app. The company places the client's needs first, with a commitment to quick response times and providing the best personal shopping experience in Romania. Bringo continues to be the best in its class for delivering groceries tailored to clients' individual needs and desires, allowing them to save time and spend it doing what they truly love.
Venue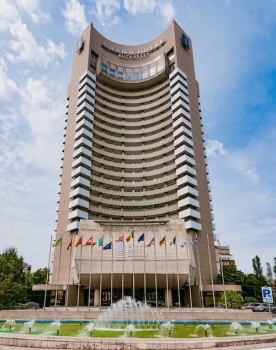 Conferinta Courier and Postal Services Forum 2023 va avea loc la Grand Hotel Bucharest (fostul Intercontinental Bucharest).
Grand Hotel Bucharest de 5 stele este situat in Piata Universitatii, chiar langa Teatrul National si la o scurta plimbare de Centrul Vechi si ofera vederi spectaculoase asupra centrului Bucurestiului. Grand Hotel Bucharest este emblematic pentru hotelurile de lux din România.
Participation details:
- The participation fee for 2023 edition of
Courier and Postal Services Forum
event is € 89 + VAT/person.
NOTE:
- After registration, you will receive an invoice. Payment can only be made by bank transfer and must be processed by the event date.
The fee includes participation in conference sessions, coffee breaks and lunch, as well as speaker presentations. All registration fees mentioned above are exclusive of 19% VAT.