Politics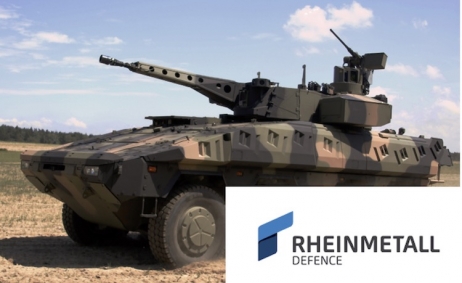 September 20, 2017 11:12
Prime Minister Mihai Tudose discussed at the Victoria Palace with representatives of the German military technology company Rheinmetall on the possibilities of technology and know-how transfer to Romania, considering the equipping needs of the Romanian Army, as well as the common interest in the security policy, as partners within NATO and the EU.
more »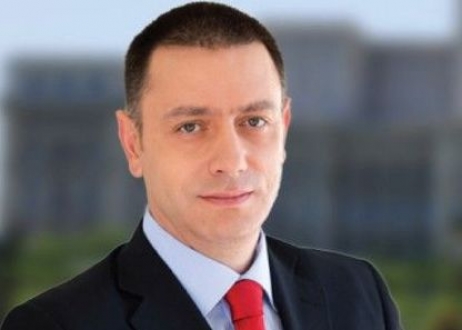 September 12, 2017 16:18
Mihai Fifor will be the new Minister of Defence, replacing Adrian Tutuianu. Fifor will be relocated from the Ministry of Economy, where he has been working since June. The new Minister of Economy will be Gheorghe Simon, PSD deputy of Baia Mare.
more »

September 06, 2017 12:38
Adrian Ţuţuianu, Romanian Minister of Defense announced that he resigned from the position citing "bad communication" on the subject of paying sums related to soldiers' salaries. ...
more »

August 31, 2017 15:15
Vice Prime Minister Ion Marcel Ciolacu welcomed at Victoria Palace an official delegation led by Hungary's Foreign Trade and Foreign Affairs Minister Péter Szijjártó with whom he discussed about the prospects for the development of bilateral cooperation, with emphasis on the economic, energy and agriculture sectors. The Romanian official highlighted on this occasion the favorable context created in this respect by Romania's late positive economic development and the opportunities offered by the major regional projects of common interest such as the Bulgaria — Romania — Hungary — Austria (BRUA) gas pipeline project....
more »

August 29, 2017 14:45
Foreign minister Teodor Melescanu declared that Romania may join the euro zone in 2022, once the incomes of its citizens will rise. "Already today we meet all formal requirements, we could join the currency union even tomorrow. But we're afraid that it will have a negative effect on the poorest, pensioners' incomes,"...
more »

August 23, 2017 15:58
Foreign Minister Teodor Meleşcanu stated that Romania has advanced an offer to receive 1,942 refugees from Greece and Italy, given that in our country there are already around 700 refugees....
more »

July 24, 2017 06:14
Approximately 25,000 servicemen from 22 NATO member states and allies and over 3,000 combat means participated in the Saber Guardian 17 (SG17), the largest military exercise conducted on Romania's soil, says a release of the National Defence Ministry (MApN) quoted by Agerpres. The SG17 displayed an impressive force on the territories of Romania, Bulgaria and Hungary, following a fictitious scenario in which more than 25,000 troops, with more than 3,000 technical means, of which 90 combat and transport aircraft, carried out military operations for the release of a portion of the territory occupied by a hostile force....
more »

July 12, 2017 15:27
Prosecutors of the National Aticorruption Directorate (DNA) also took note ex officio of other aspects regarding the Rise Project investigation, because there are pieces of evidence on committing several crimes assimilated to corruption. "On 10 July 2017, anticorruption prosecutors took note ex officio regarding other aspects included in the journalistic investigation, that was published on 6 July 2017 (others than the ones mentioned in the release no. 690/VIII/3/ 7 July 2017), because of some evidence on committing several crimes assimilated to corruption. Currently the criminal prosecution has begun only related to the action (in rem). This stage does not imply formulating charges against one person, but it has the significance of establishing a procedural framework in which the first evidence can be gathered regarding a certain action," the Information and Public Relations Bureau of the DNA mentions in a reply sent to Agepres....
more »

June 26, 2017 16:56
Former Minister of Economy in Grindeanu government, Mihai Tudose is the nominee proposed in the convention of the National Executive Committee (CExN) of the Social Democratic Party (PSD), reports Agerpress....
more »

June 22, 2017 15:53
Romania's President Klaus Iohannis has sent a letter to leaders of parties and groups represented in Parliament, inviting them to consultations on Monday, June 26, at the Cotroceni Presidential Palace, in order to designate a candidate for the prime minister office....
more »