General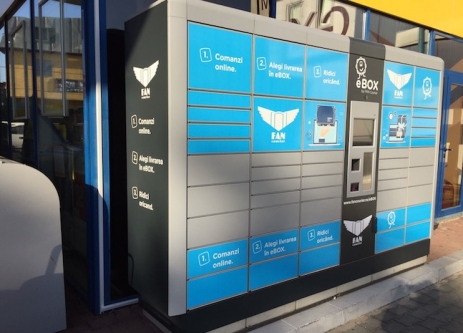 November 09, 2017 14:01
FAN Courier, the leader of the local courier market, launches this month eBOX, the online delivery option that allows customers to take full control of deliveries and pick them from lockers with 24/7 access. The new service, implemented as a pilot project in Bucharest, is an alternative to the classic courier service, intended for people who can not or will not wait for the courier to the address.
more »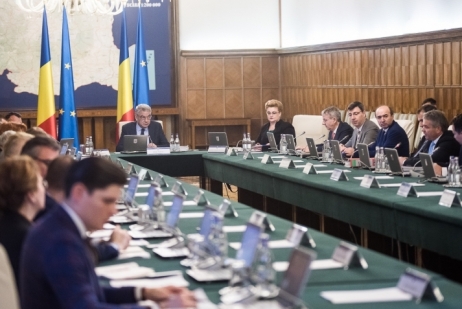 November 09, 2017 13:55
"The much discussed and debated ordinance that contains amendments to the Tax Code included in the governance program, meaning long time known changes approved by Parliament, brings important benefits to citizens and companies that operate in Romania" says Finance Minister Ionut Misa, but it seems that not everyone agrees to the proposed measures.
more »

October 25, 2017 16:15
The European Commission estimates that Romania ended the second quarter of 2017 with a 4.1% deficit, the highest in the European Union, according to data adjusted with seasonal variations, published by Eurostat. ...
more »

October 25, 2017 15:10
Salaries in the Romanian private sector rose 5% on average, and bonuses offered by employers rose 12% between January and September 2017, compared to the same period in 2016, according to the Smartree Workforce Index. ...
more »

October 19, 2017 14:34
British company DS Smith, a maker of corrugated packaging, recycled paper and plastic packaging, will acquire family-owned Romanian packaging and paper makers EcoPack and EcoPaper for 208 million euros....
more »

October 16, 2017 15:17
Three Romanian companies made it to the Central European Deloitte Technology Fast 50 ranking and one received a special award for the Most Disruptive Innovation. The speed of growth among Central Europe's technology companies continues to accelerate, with average growth between 2013 and 2016 hitting a new record of 1,127%. ...
more »

October 11, 2017 13:59
The International Monetary Fund (IMF) has revised its growth estimates for the Romanian economy this year, from 4.2% to 5.5%, according to the latest World Economic Outlook, published by the international financial institution. The IMF has also improved its forecast for the growth rate of Romania's economy in 2018 to 4.4%, compared to the 3.4% forecast projected in April. ...
more »

October 09, 2017 11:51
The M&A market in Romania has reached 898 million EUR in Q3, according to public sources and disclosed transactions, an analysis performed by Deloitte Romania has revealed. Twenty-eight deals were announced in Q3, including those with undisclosed value, representing two deals a week on the average. ...
more »

October 04, 2017 16:20
The first section of the Comarnic - Braşov highway, between Rasnov and Cristian, will be executed by Alpenside - Specialist Consulting Association, based on a contract signed on 2 of October, worth 118 million lei....
more »

October 02, 2017 17:02
Constanta is the first city in the world to work directly with the World Bank, usually this institution assisting countries. With a duration of 36 months and a value of 900,000 euros, the new agreement will increase the appetite for investment in this city, according to Mayor Decebal Făgădău....
more »