Events
Courier and Postal Services Forum 2018
April 18, 2018, HOTEL INTERCONTINENTAL, BUCHAREST
The fifth annual edition of the only event dedicated to the industry, the

Courier & Postal Services Forum 2018

will bring together representatives of courier and postal services companies to meet up with authorities, e-commerce community, clients, banks and payment service providers, equipment and other related businesses to exchange and share their experiences and research about the sector.
This is a senior-level event, attracting the industry leaders in an interactive conference that allows to share thoughts on the best strategies and innovative products for growing the sector.



Who will attend:



Management representatives of courier and postal services companies
Major clients for the courier service industry
Representatives of authorities regulating the postal services in Romania
Representatives of banks, card issuers, payment service providers, leasing and financial institutions
Language: English and Romanian (with simultaneous translation provided)

Registration: Conference participation fee is 98 € + VAT/ person.
The fee includes the participation in the conference sessions, coffee breaks and lunch, as well as the conference proceedings documents.

All registration fees mentioned above exclude 19% Romanian VAT. Register online via the registration page on http://govnet.ro

Registration conditions: The program and the speakers are subject to change. Should the conference be cancelled due to force majeure, unavailability of the conference venue, speakers being prevented or for other good cause, the organizer reserves the right to cancel the conference. In case of cancellation all participants will be informed promptly. In this case, all registration fees will be reimbursed.

Substitution and cancellation policy

After registering for the Event, if you cancel your attendance more than one week prior to the date of the Event, you will receive a full refund of the amount of your payment. If you cancel within one weeks of the date of the Event, you will not be eligible for a refund; however, substitutions can be arranged with no extra cost from within a company or organization. No refunds for no shows. Cancellation requests must be received in writing.

Payment: Payment can be made by bank transfer prior to the event. Please take into consideration the limited seats availability, therefore we recommend that registrations are made prior to the week of the event.

Hotel: Exclusively for you we have got a limited number of rooms available at special rates in the InterContinental Hotel Bucharest. In order to accommodate you together with the other participants, please reserve your room by no later than one week before arrival.

Data protection and sharing of contact details

The Conference Organizer will collect and store your personal data for the preparation and execution of the conference as well as to inform you about future projects related to your sector and line of work. Your contact data will only be passed on to partners directly involved in the conference organization process as partners for follow-up purposes.

If you have any questions about our privacy policy and the processing of your e-mail and related personal data, do not hesitate to write us at sales@govnet.ro
Program
08:30 - 09:00

REGISTRATION

Registration and welcome coffee




09:00 - 10:00

FIRST PANEL

Analyzing the Romanian Delivery Services market

Romanian Postal & Courier services market - how to dealing with current challenges
Mapping the operations landscape - keys of being competitive in a changing business environment
Inovative service formats - a key to stay competitive

10:00 - 11:00

SECOND PANEL

The innovation corner – technologies reshaping delivery

Exploring ways to add value in today's delivery services
Incorporating automation: harnessing technology to simplify ways of working
Automating across the value chain. What areas of the operations are primed for further automation?

11:00 - 11:30

SESSION BREAK

11:30 - 13:00

THIRS SESSION

Tackling delivery opperational challenges

Opperational and logistic challenges generated by cities Infrastructure
The impact of online on courier services and the new type of customer
Dealing with fluctuating demand - optimizing networks and delivery on peak times
Food and cold chain deliveries - assessing logistic challenges for specialised services
How can costs be kept low as operations evolve?
Creating the optimal and sustainable logistics network: operational challenges and trends




13:00 - 14:00

Networking lunch

Lunch and individual meetings in the expo area
Sponsors
Supporting Organizations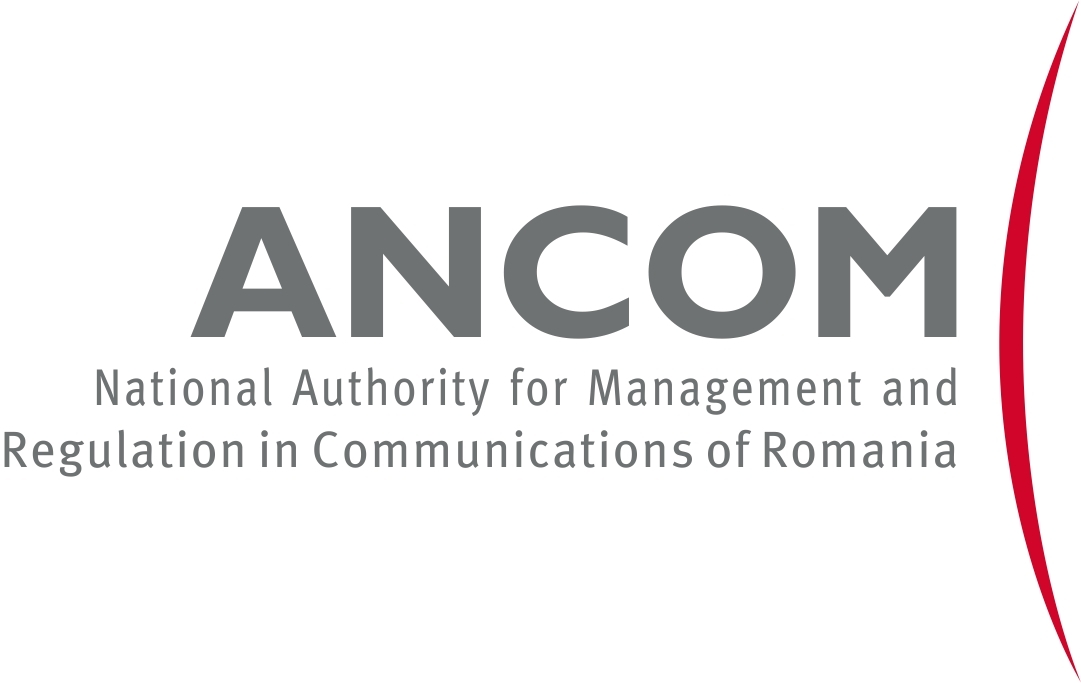 National Authority for Management and Regulation in Communications (ANCOM)
The National Authority for Management and Regulation in Communications (ANCOM) is the body that protects the interests of the communications users in Romania, by promoting competition in the communications market, ensuring the management of scarce resources and encouraging innovation and efficient investments in infrastructure.
Media partners
Venue
Hotel Intercontinental
BUCHAREST
Phone:
The 2018 edition of the Courier & Postal Services Forum will be organized at the InterContinental Hotel in Bucharest.

InterContinental Bucharest is a five star hotel that provides a highclass background for conferences, receptions and other types of events. Located right in the center of Bucharest, it is within walking distance from the Old City – Bucurestiul Vechi. The main subway station and the central bus station are just across the street. There are also taxi ranks directly in front of the hotel.

Special accommodation rates and hotel reservation

Summit participants benefit from special accommodation rates. Please send your accommodation requests directly to:
Mrs. Simona Sercan – Senior Convention Sales Manager
e-mail: Simona.Sercan@ihg.com
Tel:+4021.305.10.18

Registration:
Conference participation fee is
98 € + VAT/ person.
The fee includes the participation in the conference sessions, coffee breaks and lunch, as well as the conference proceedings documents.
All registration fees mentioned above exclude 19% Romanian VAT.
Data protection policy
The use of our website is possible without providing personal information. Data that a user enters into our contact form is used by Govnet Conferences solely for contacting purposes. Our web sites do not record any personal data (e.g., names, addresses, telephone numbers or e-mail addresses) unless you voluntarily provide such information (e.g., by registering, in surveys, etc.), have given your consent or we are permitted to do so by laws governing the protection of your privacy.
The conference organiser will collect and store your personal data for the preparation and execution of the conference as well as to inform you about future projects related to your sector and line of work. Your contact data will only be used for matters directly involved in the conference organisation process and for follow-up purposes.
If you have any questions or request about our privacy policy and the processing of your e-mail and related personal data, do not hesitate to write us at: sales@govnet.ro